Wisconsin

Do what you love AND save the planet?
It's easy. Plan an activity you love to do-running, dancing, biking, hiking, baking, or even use an upcoming celebration like your birthday or wedding-and start a Team Sierra fundraiser. The donations you raise will benefit the Sierra Club-Wisconsin Chapter and will be used right here in Wisconsin to protect our land, water and wildlife.

The Wisconsin Chapter has over 50,000 members and supporters. Inspired by Wisconsin's beautiful lakes, forests, rivers, and other natural features, we work together to protect our communities and the planet. You can help us make a difference for Wisconsin!
RAISE FUNDS WITH TEAM SIERRA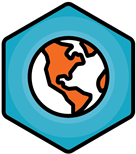 Protect the planet you love.
Support 100% clean energy across Wisconsin, make the outdoors accessible for all of us and protect our water and air by raising funds for our advocacy and lobbying work.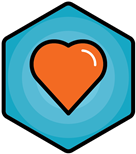 Do what you love.
Whether it's a race, hike, or karaoke contest, choose your activity & share your plans with the world. Have a birthday or wedding coming up? Take donations to protect the environment in lieu of more stuff.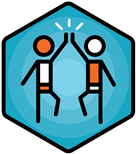 Ask the people you love
Get friends, family, and co-workers to help you make an impact by donating or joining your team. Climate change is happening, and we can turn worry into action.

Help us reach our $50,000 goal
INVESTING IN YOUR FUTURE
By doing something you love with Team Sierra™,
you're helping the Wisconsin Chapter create a brighter future.
Here are just a few of the things you can help us accomplish.
Transition our cities to 100% clean energy and create clean energy jobs that benefit our communities.
Protect Wisconsin's
water, land and wildlife.
Stop the expansion of dangerous tar sands pipelines through Wisconsin.
Connect people to nature via outings, paddling opportunities and educational sessions.